Champion's Partners in Advocacy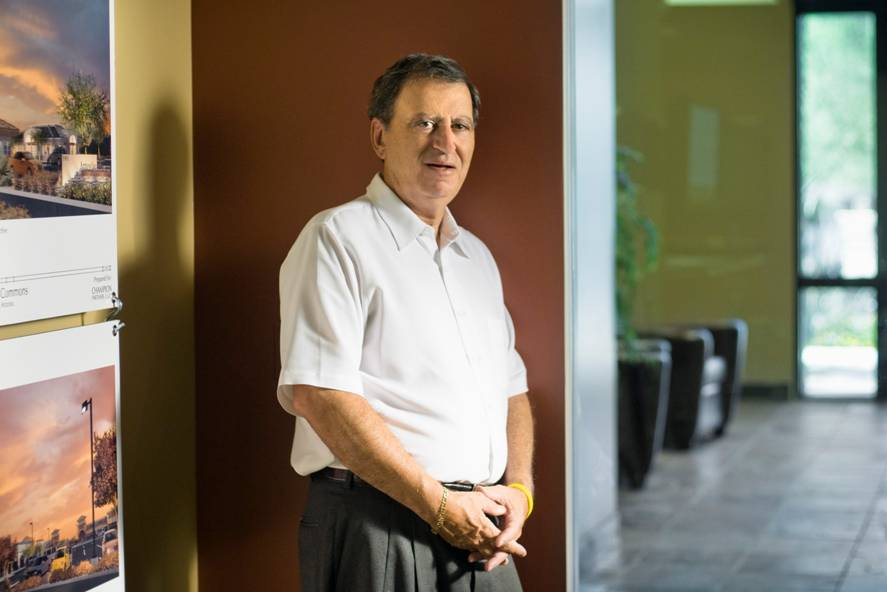 Ricky Lyons – Conductor and Catalyst – CEO
In 1983 Ricky Lyons was in Edmonton, Canada working as a practicing real estate attorney when he decided to come to Scottsdale, Arizona to develop real estate.  Since arriving in Arizona, Ricky has been involved in the development of more than 30 projects throughout the Country.  Ricky founded Champion in 1999 and today the company has more than one million square feet of commercial real estate under development in the Valley.  As Champion's Conductor, Ricky's role is to understand the circumstances, create and maintain relationships, make deals, and show up.  
Brad Williams –  Director of Development  
Mr. Brad Williams hails originally from Kansas where he was managing partner and owner of a leading law firm, Williams & Williams PA, for over 35 years.  In 2010 Mr. Williams and a partner became franchisees within the Freddy's Frozen Custard & Steakburgers system. Within 6 years they had opened and operated 20 stores in 4 states, becoming the second largest franchisee in the system. Additionally, they became the first franchisees to create a program involving developing, building, selling- leaseback programs with their stores. In 2015, Mr. Williams and his management group acquired Native Grill & Wings a local Phoenix area concept – the group became the operators and owners of the Native platform which had over 30 operating stores.  In 2018 and 2019 he sold all of his interests in both Companies.
He is a graduate of the University of Kansas and his accomplishments include not only the opening of new restaurants and operating them but also full real estate development to build stores from the ground up.  Mr. Williams is active in the community in both business and with charitable organizations both domestically and internationally.  He and his wife Linda currently reside in the Phoenix area.
Patrick van den Bossche – Director of Business Development
Patrick van den Bossche is an experienced CEO with a demonstrated history of building and scaling companies. Skilled in Team Building, Management, Mergers & Acquisitions (M&A), Start-ups, and Leadership. A lifelong pursuer of learning and knowledge, Patrick's credentials include State of California Polytechnic University of Pomona School of Architecture, Six Sigma Black Belt Champion, and training in LEAN, LEED™, and the Toyota Production System. He is a 20+ year long-time member of the International Young Presidents Organization (YPO) including leadership roles as Chairman of the Board, WPO Pacific Region Board and Network Chairman and board member for the International YPO Automotive Network and also for the Construction Network.  Also, he is a long time member of the YPO Christian Fellowship Network and a member of the Iron Circle.  An entrepreneur to the core, Patrick has led and operated a variety of fast growth, start-up and next-growth companies which includes Barrett-Jackson as Director and COO scaling the business from $40MM to over $200MM and partnering with private equity to finance its growth.  Other companies he led and scaled include The Perfect Companion, Realty Executives International, Modtech, SPI, DiningUber, SkinTechnology, Controlled Carbon Tech, Third Alert, and Turnkey, among others; spanning across industries including manufacturing, goods, and services; building over $7B of total enterprise value, providing leadership for over 4,000 employees, and scaling businesses both nationally and internationally.
Amy McClaughry, is the owner of Latitude 42 Consulting.  She holds a Bachelor of Science in business administration from Midland University and has more than 25 years of commercial real estate experience.  Amy authors and negotiates land acquisition contracts, leases, development agreements, and project financing. Amy@Latitude42consulting.com
Stephanie Collins, is the owner of West 8 Consulting.  She holds a Master of Science in Finance and has more than 12 years of commercial and residential real estate experience.  Stephanie provides financial knowledge and assistance to real estate developers and investors. She builds financial models to include revenue and expense proformas, construction budgets, cash flows and public subsidy evaluations. Stephanie@west8consulting.com